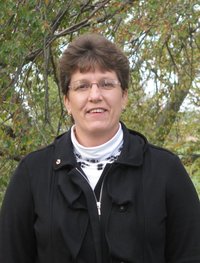 Tammy Jensen
As president and owner of Jensen, Maas & Associates, Inc. dba agriCAREERS, INC.®, Tammy Jensen brings her strong background in agriculture to the job. She grew up in the neighboring rural community of Bridgewater. She and her husband, Roger, live the farm life with a diversified crop and livestock operation. Prior to joining agriCAREERS, INC.®, Tammy gained experience with a professional farm management firm. In addition, she holds a BS degree in business from the University of Northern Iowa.
Jensen joined agriCAREERS, INC.®, part-time in 1987 and quickly advanced to senior recruiter and supervisor. Throughout her career, she has been one of the most successful recruiters at agriCAREERS, INC.®
Tammy Jensen became Managing Partner in 2004. Today, she works from the Massena office to continue the mission of knowledgeable, ethical personnel service for the agriculture industry. She is experienced in all phases of business and specializes in placing candidates in senior levels of agribusiness and banking.
She is known as a source of information in the ag recruiting field. Tammy contributes to and is quoted by prominent publications addressing available opportunities and the employment outlook in the ag industry.
Jensen enjoys talking with students of all levels –high school to graduate candidates– about career paths within agriculture. Tammy also draws on her expertise and experience while serving on the Professional Advisory Committee for the School of Agricultural Sciences for Northwest Missouri State University.
Outside of the office, Tammy enjoys life in rural Iowa. She values the closeness to nature and peacefulness that farm life allows, and she especially likes watching calves discover the world. Tammy and Roger have two grown children and three granddaughters who continue the tradition of dedication to agriculture through active involvement in farm operations and agribusiness. They are proud to demonstrate stewardship of the land for the next generations.