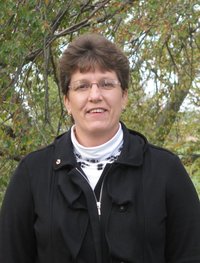 Tammy Jensen
As president and co-owner of Jensen, Maas & Associates, Inc. dba agriCAREERS, INC.® Tammy Jensen brings her strong background in agriculture to the job. She grew up in the nearby farming community of Bridgewater, and she and her husband, Roger, farm nearby. Prior to agriCAREERS, INC.®, she was in management and real estate with a professional farm management firm.
Jensen joined agriCAREERS, INC.® in 1987 and served as senior recruiter and supervisor before becoming a partner in the Massena office. She holds the distinction of being one of agriCAREERS, INC.® most successful recruiters, holding the company record for number of times honored with membership in the Director's Club and the Chairman's Club.
Tammy is experienced in all phases of ag business, and specializes in placing candidates in senior levels of agribusiness and banking. She holds a BS degree in Business from the University of Northern Iowa.
Tammy is well known as an information source in the ag recruiting field. She has been quoted in several prominent publications addressing available opportunities and the employment outlook within the ag industry. She enjoys talking with students of all levels, from high school to graduate candidates, about career paths within agriculture. Jensen serves on the Professional Advisory Committee for the School of Agriculture Sciences for Northwest Missouri State University.
Outside of the office, Tammy enjoys life on the Iowa farm. She and Roger have two grown children and one granddaughter.
Tammy is happy to work with you to meet your personnel and employment needs. She can be reached at 712-779-2051 or [email protected].